When we encounter certain animals, they have a specific message to share with us. Many Native American tribes believed that every animal had its own unique message.
We should treat all living beings with the same dignity and respect that we demand for ourselves, as animals are conscious and sentient beings.
Animals have always been considered sacred by ancient people, and their behavior was often interpreted as clues and signs about what Mother Nature might be up to.
Observing their actions and behaviors can help us better understand the energy that surrounds us and gain a deeper insight into intuitive messages and signs.
While we know about spirit guides, there are also spirit animals. They will often enter our lives to deliver a message or to teach us something about our own ability and strength.
When we need to pay attention to something, the universe will send us a message in the form of an animal that will enter our lives for a short time.
If any of these animals appear in your life, it is a sign that "beyond" is trying to communicate with you:
Falcon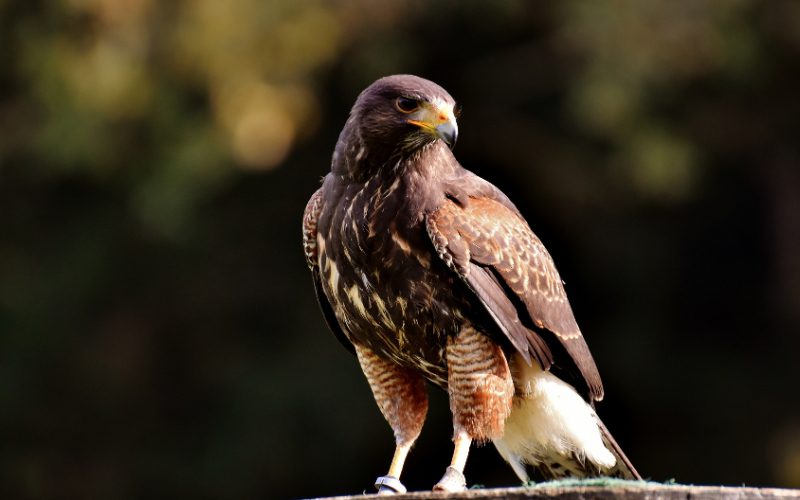 Often regarded as a master of the skies, the falcon is emblematic of precision, clarity, and discernment. With its astute eyesight, it can spot even the most camouflaged prey from towering heights.
Such extraordinary visual prowess is a compelling reminder for us to delve deeper, to observe more intently, and to always seek clarity in our endeavors.
Moreover, when the universe repeatedly presents you with the sight of hawks or artistic renditions of these magnificent creatures, it's more than mere coincidence. It's an astral nudge, urging you to exercise caution, urging you to scrutinize the finer details before plunging headfirst into any situation.
Yet, the falcon's message isn't solely one of caution; it's also an omen of impending growth. The appearance of this regal bird signifies that the winds of knowledge and enlightenment are soon to grace your life's journey.
So, the next time a falcon or hawk catches your eye, remember to not only be vigilant in your present pursuits but also to ready yourself for enlightening experiences that beckon on the horizon.


Eagle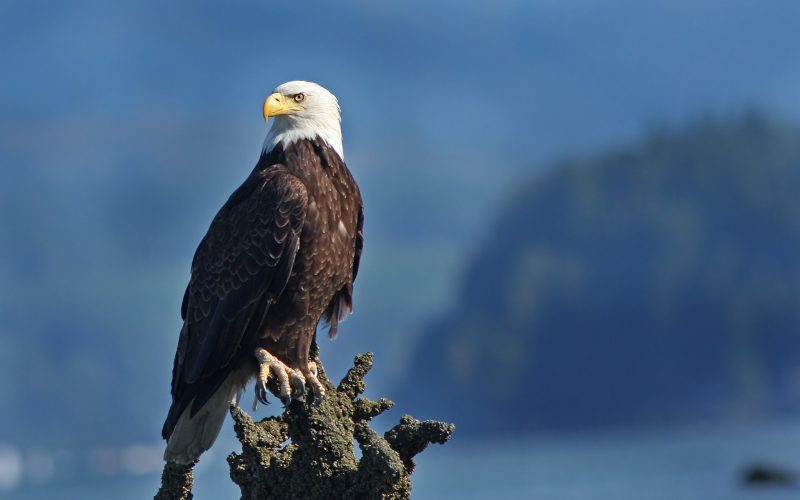 The eagle has long been emblematic of spiritual protection and the quest for higher realms of understanding. Beyond its physical prowess, its symbolism speaks of ascension, an invitation to elevate our consciousness and touch the expanse of the skies.
Should the eagle frequently grace your path, it's not a mere chance or coincidence. Rather, it's a potent indication that you are on a transformative journey, elevating your perspective and broadening your horizons.
The repeated appearance of this majestic bird signifies a metamorphosis, a shift from mundane thought patterns to enlightened cognition.
Being in the company, even if briefly, of such a profound symbol suggests two possibilities: you're either on the cusp of reaching an elevated state of awareness, or perhaps, you've already ascended to those radiant heights.
In either scenario, the eagle serves as a compass, pointing towards a world of heightened insight and spiritual awakening. So, the next time this magnificent bird crosses your path, pause and reflect; for you're amidst a celestial dance of enlightenment and evolution.
Crow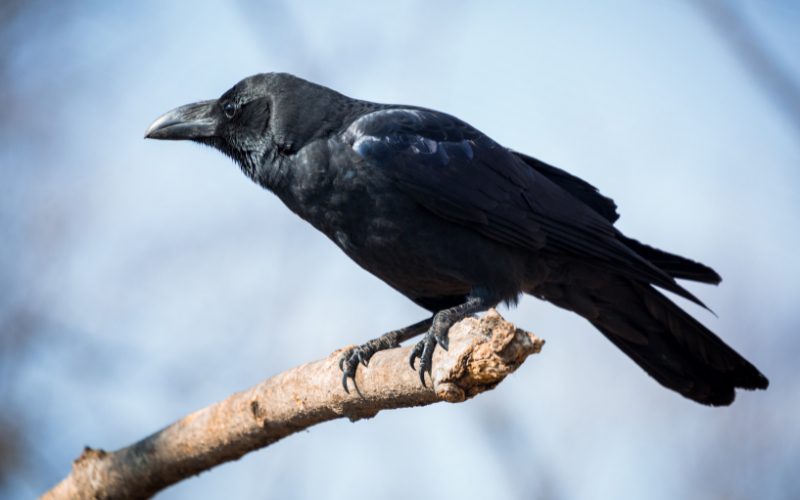 In the annals of folklore and ancient traditions, the crow emerges as a creature shrouded in mystique and symbolism. Often misjudged and labeled as a harbinger of doom, the crow, in reality, carries a far deeper and multifaceted significance.
At a glance, the sight of this ebony bird might evoke feelings of trepidation, and in some cultures, it's associated with forewarnings of change. Yet, such transitions are not always ominous.
In fact, the crow can be an emblem of imminent transformation, a prelude to a phase where one must relinquish the old to make way for the rejuvenating embrace of the new.
The intricate dance of "death and rebirth" is not solely a physical concept but also a metaphorical one. It signifies the ebb and flow of life experiences, challenges, and personal growth.
Hence, when a crow makes its presence felt post the departure of a loved one, it's less about a final farewell and more a testament to the cycle of existence.
This majestic bird, with its iridescent feathers, is a reminder that endings often herald beginnings, and rebirth can emerge from the profoundest of losses.
Owl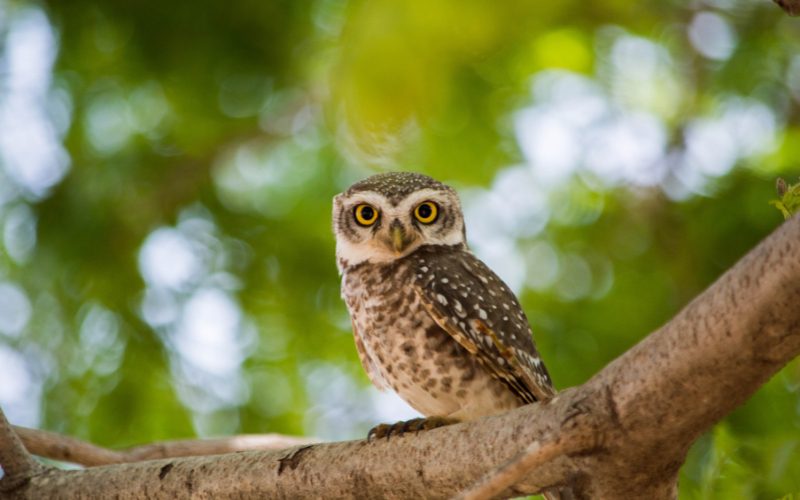 The owl stands as a sentinel of the night, a guardian of secrets and an embodiment of ancient wisdom. To witness this mysterious bird is not just a visual delight but a nudge from the universe, urging us to delve deep into the reservoir of our own intuitive capabilities.
An owl's solemn gaze, piercing through the veil of darkness, prompts us to align with our own inner compass. This isn't just about mere instinct; it's about an age-old sagacity that resides in all of us.
The gentle hoots in the stillness of the night are not just calls, but gentle reminders to listen, not just with our ears but with the entirety of our being. They beckon us to heed the silent messages and gut feelings that often flutter within, guiding us towards the path best suited for our journey.
Furthermore, the owl's enigmatic presence whispers of truth and authenticity. It's not just about recognizing our genuine selves but mustering the courage to act upon that truth.
In a world where masks are often more prevalent than genuine faces, the owl's message is crystal clear: Embrace your authentic self and let that guide your actions and choices.
After all, only when we act from a place of genuine authenticity can we hope to lead a life that's both meaningful and fulfilling.
Cardinal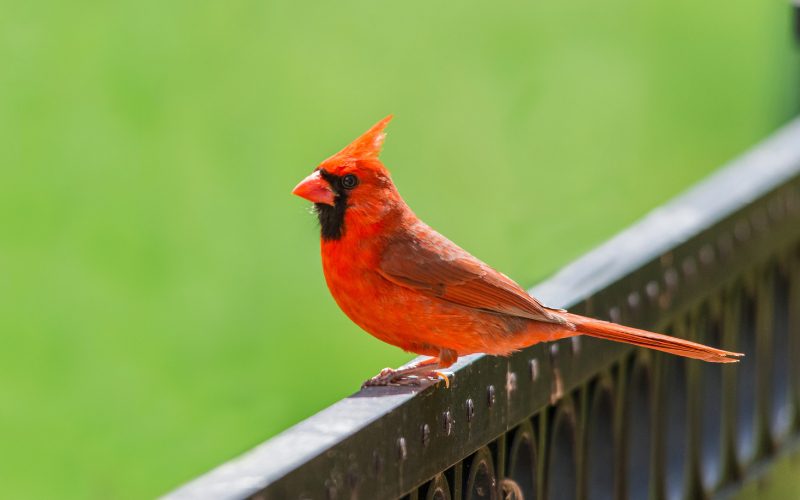 Among the myriad beliefs associated with this majestic bird, there's a poignant sentiment that resonates deeply with many: the appearance of a cardinal often signifies a forthcoming message from a male spirit guide or a departed father figure.
When these vibrant avians flit into your life repeatedly, it's not merely a spectacle of nature. Rather, it's a cosmic signal, nudging you to pause and reflect. Such encounters often herald that you are enveloped in the unwavering love and protection of this paternal spirit.
This guardian, from realms beyond, might be silently encouraging you to muster courage, embrace confidence, and continue forthrightly on your chosen path.
Delving into the symbology of the cardinal, it becomes evident that they're more than just feathered visitors. They bridge our world with the ethereal, bringing whispers of encouragement, reminders of undying love, and affirmations to stay steadfast, even amidst life's tempests.
Blue jay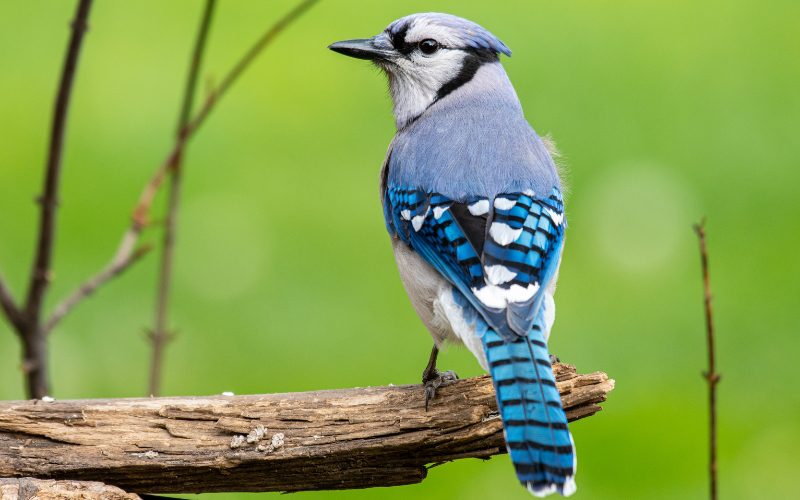 When a blue jay graces your path, it's often believed to be a sign from a departed female soul or a guiding feminine spirit. This could be an ancestral matriarch, a beloved grandmother, or a benevolent female spirit guide reaching out to you.
Their intent? To convey wisdom, guidance, or simply to remind you of their everlasting presence.
Regular encounters with these radiant birds might also be the universe's subtle way of nudging you forward. If you're immersed in creative endeavors, such repeated sightings beckon you to persevere, to breathe life into your projects, and to unveil them to the world.
Furthermore, the blue jay's appearance can be an emblem of familial bonds. It might suggest that you play an integral role within your family structure, becoming the linchpin that holds everyone together.
Or, it may underscore the paramount importance of cherishing, nurturing, and strengthening the ties that bind the family unit.
Praying mantis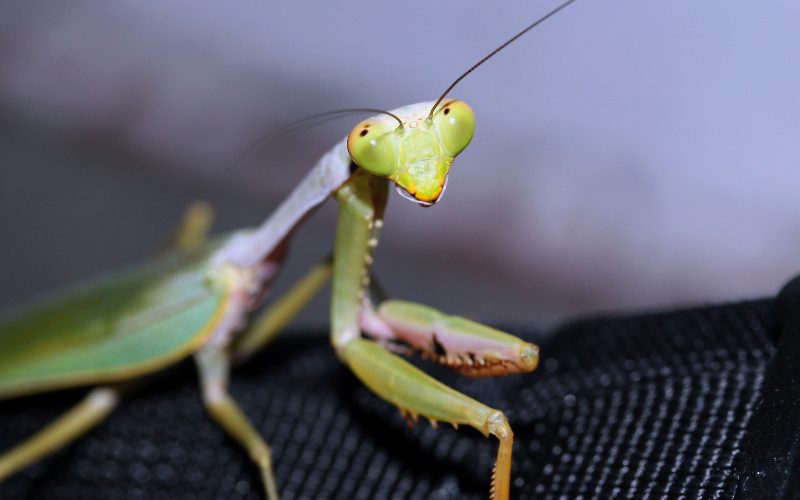 When the praying mantis gracefully alights near you, it brings a potent message: the essence of tranquility and the significance of taking moments to breathe, reflect, and simply be.
The praying mantis doesn't merely exist; it embodies the art of stillness. In its poised stance, it teaches us the value of creating sacred pockets of time in our frenetic lives, dedicating them to pursuits that ignite our passions and soothe our souls. This isn't just about leisure; it's about rejuvenation and rediscovery.
Continual encounters with this intriguing insect might be the universe's gentle nudge, signaling that there's an overlooked message or an obscured insight awaiting your attention. Perhaps there's an unnoticed detail in your environment, or an internal whisper you've been inadvertently muffling.
Lizard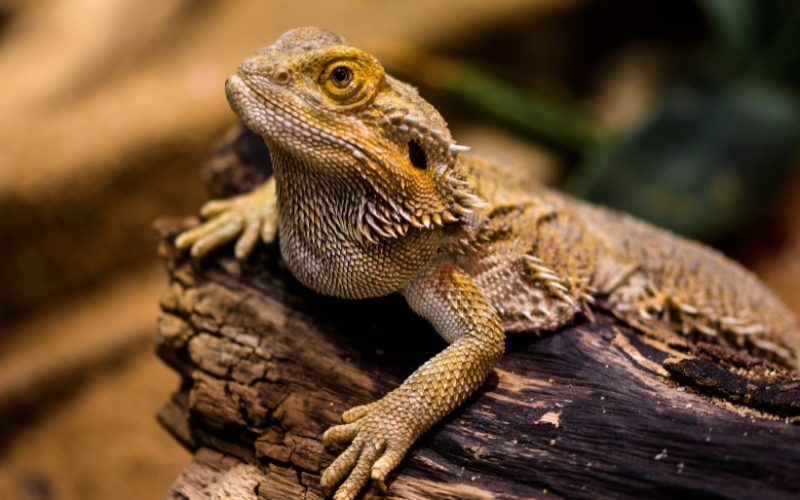 Repeatedly glimpsing lizards might be nature's gentle nudge, hinting that it's time to recalibrate our focus on our aspirations and dreams. Life, with its myriad distractions, sometimes clouds our vision, causing us to drift from our true potential and sink into the quagmire of doubt.
Such feelings of inadequacy or harboring negative convictions about our competencies can be a detriment to our personal evolution.
However, the appearance of a lizard serves as a vibrant reminder that we wield immense power within. It beckons us to harness this latent energy, urging us to delve deeper into self-discovery.
By doing so, we can refine our goals, rekindle our ambitions, and tread with renewed vigor on the path of our highest calling. So, the next time you chance upon this nimble creature, consider it a celestial sign, urging you to reignite your passions and realize the greatness that resides within.
Serpent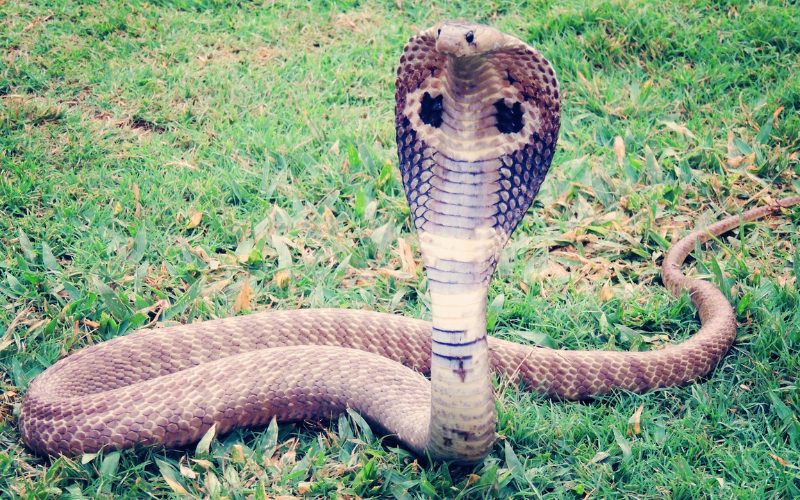 If serpents frequently cross your path or dance in your thoughts, it's an unmistakable clarion call. Such appearances beckon you to redirect your gaze inwards, rekindling those long-forgotten dreams and ambitions.
It's as though the universe is whispering, urging you to infuse more vigor into the pursuits that set your soul aflame.
Yet, the serpent's significance doesn't end there. Its sinuous form, often associated with cycles and regeneration, suggests an impending period of rejuvenation.
Encountering this symbol might very well hint at you stepping into a sanctuary of healing, a transformative phase where old wounds mend and new strengths are discovered.
Spider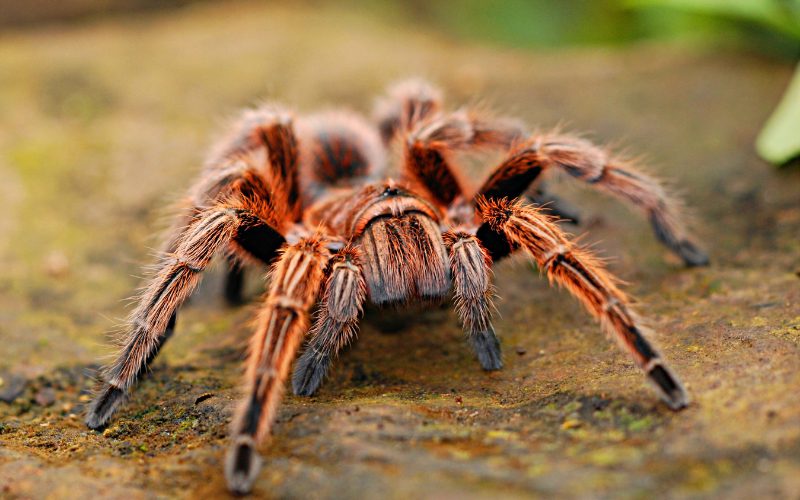 These eight-legged architects, renowned for their web-spinning prowess, are not just emblems of patience and craftsmanship but also resonate deeply with our inner psyche, suggesting realms beyond the mundane.
Dwelling upon spiders, one is often reminded of the delicate threads of creativity that bind us. Their meticulous webs stand as a testament to artistry, urging us to realize our own latent creative potential. Like a dormant volcano waiting to erupt, these moments of inspiration, once tapped, can birth wonders.
Furthermore, the spider's presence often carries a spectral undertone. It may hint at an ethereal bridge connecting our world with the unseen realms of spirits.
Encounters with these creatures could be gentle nudges from the other side, suggesting that a spirit seeks communion, or perhaps wishes to rekindle our awareness of that elusive spiritual tether.
Dragonfly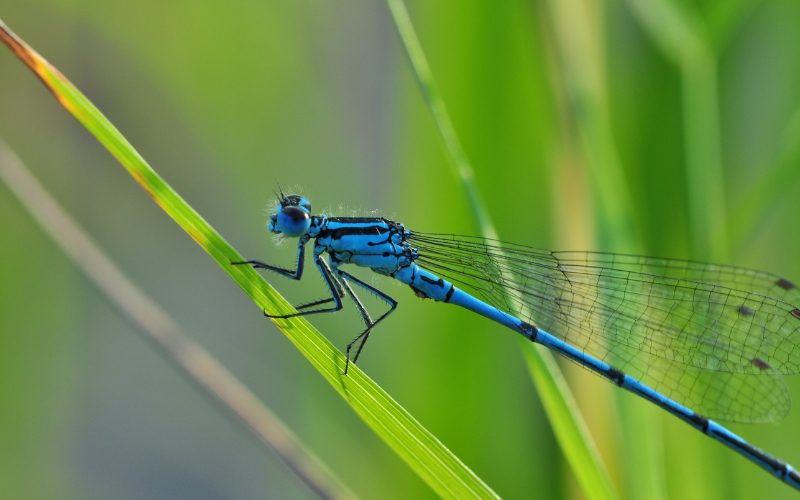 The very presence of a dragonfly often serves as a heartening affirmation, echoing the comforting notion that we are never truly navigating life's vast expanse solo.
Your guardian angels, along with your spirit guides, employ this wondrous insect as a conduit, signaling that they are vigilantly watching over you, ensuring your safety amidst life's unpredictable tides.
Consistent encounters with dragonflies might leave you pondering their underlying meaning. Such frequent sightings can be interpreted as auspicious indicators that your life's trajectory aligns seamlessly with the universe's divine plan.
It's as though the cosmos is giving you a gentle nod, signifying that your current path resonates harmoniously with your soul's deeper purpose.
So, the next time you chance upon a dragonfly, pause for a moment, and appreciate its presence, for it might just be the universe's poetic way of affirming that you're on the right track.
Ladybug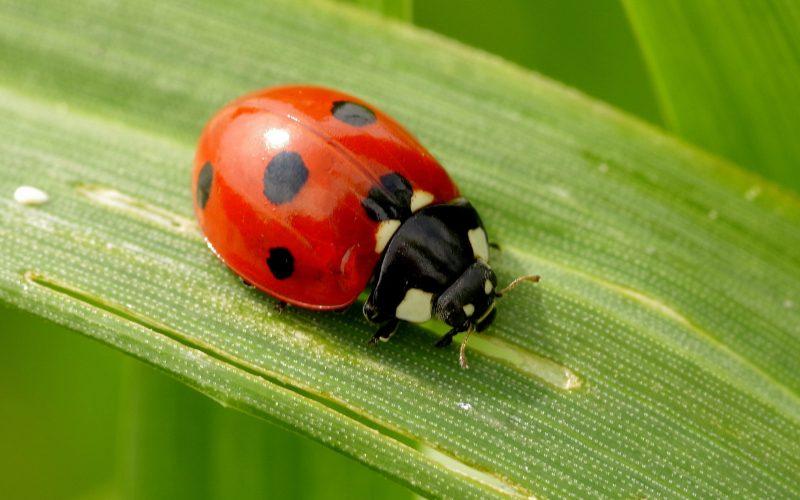 Often perceived as a harbinger of good fortune, this vibrant beetle signifies that a change for the better is just around the corner, ushering in a period of blossoming opportunities and renewed hope.
When a ladybug flutters into your life, it might be more than mere coincidence. It could be the universe's subtle way of nudging you, reminding you to take a moment and bask in heartfelt gratitude.
Revel in the richness of your life's journey, the experiences you've amassed, and the roads you've wandered. Such mindfulness not only amplifies your inner contentment but also paves the way for further blessings.
Furthermore, the presence of ladybugs heralds a propitious moment in your life's timeline. It's as if the cosmos is whispering, encouraging you to chase your most treasured dreams and aspirations.
Butterfly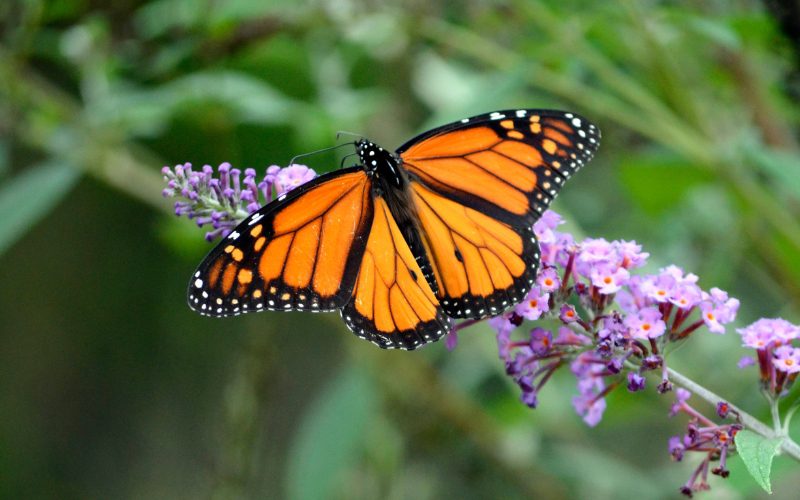 A symbol of resilience and metamorphosis, butterflies eloquently showcase the compelling dance between change and continuity. Their wings, painted with nature's intricate patterns, serve not only as a testament to beauty but also as an emblem of the enduring power of transformation.
Within the life cycle of a butterfly lies a profound lesson: personal growth and inner evolution are prerequisites to any tangible, external advancement. It's a call to introspection, a gentle reminder that before the world around us can change, we must first evolve from within.
Witnessing these ethereal beings often carries a deeper message. If butterflies have been making frequent appearances in your surroundings, perhaps the universe is nudging you to reconsider certain entrenched beliefs or emotions.
These might be the very chains holding you back from unfurling your wings.
Wolf
Wolves, known for their sharp instincts and pack mentality, often serve as reminders of the delicate balance between independence and collaboration.
While the wolf symbolizes fierce self-reliance, it also flourishes within the dynamics of a pack. Thus, when its figure consistently crosses your path, it might be the universe's subtle nudge, suggesting a need for discernment regarding the company you keep.
But, just as paramount, is the wolf's underlying message: understand the value of reaching out, of seeking assistance when the trails of life become arduous.
In essence, the presence of the wolf in your conscious or subconscious realm serves as a dual reminder. Firstly, exercise prudence and vigilance regarding your immediate surroundings and the individuals within them.
Simultaneously, be open to the rich tapestry of collaboration, recognizing that, occasionally, the strength of the pack lies in seeking and accepting help from others.


Fox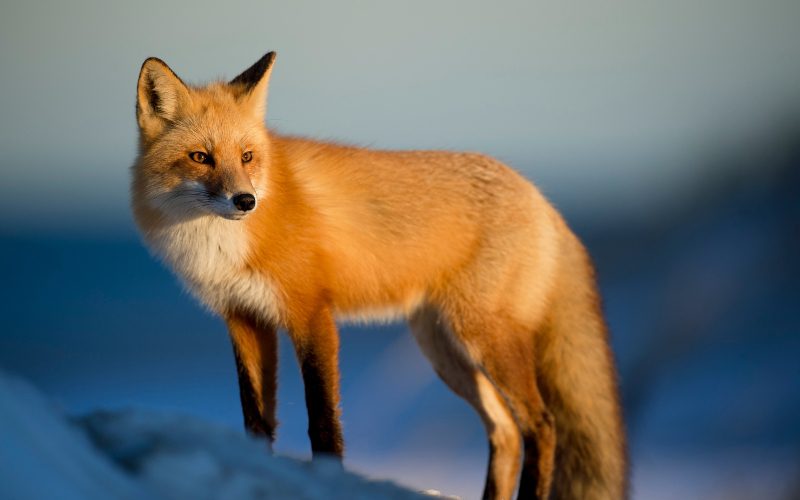 Beyond its keen sense of adaptability, the fox embodies the essence of joy and light-heartedness. It beckons us to seek delight in life's nuances, to rise above the weight of the world and revel in the whimsical moments that pepper our existence.
There's a silent encouragement to refrain from drowning in life's gravitas and instead find mirth in the minutiae.
Furthermore, when animals grace our presence, they often come bearing profound lessons. It's vital to attune to our inner compass, our intuition, and discern the wisdom these creatures wish to impart.
For the fox, it might be nudging you towards a transformation in perspective, urging you to harness joy and celebrate the delightful idiosyncrasies of life.
Vulture
The vulture, often misunderstood and sometimes feared, is undeniably an emblem of power and transformation. Majestically soaring high in the sky, these birds possess an extraordinary vision, both literally and metaphorically.
Their ability to spot the minutest detail from great heights symbolizes a deeper insight, an ability to see things that others might overlook.
In spiritual circles, the vulture is heralded as a guardian of the cycle of life and death. Its role as a scavenger, cleaning up the remnants of the past, is not one of morbidity but of cleansing and renewal.
It tells us that endings are just as crucial as beginnings and that there's profound wisdom in letting go of what no longer serves us.
When the vulture graces your life, it brings forth a compelling message. Embrace change and trust in the natural rhythms of life. Sometimes, we need to release old patterns, beliefs, or situations to make way for the new.
Much like the vulture, which allows the ecosystem to flourish by maintaining a balance, we, too, can usher in growth by understanding and accepting the impermanence of life.
Ants
Ah, the humble ant. At first glance, these tiny creatures might seem insignificant in the grand tapestry of life. Yet, delve a little deeper, and you'll discover that their appearance carries a profound message for us.
Ants, renowned for their industrious nature and impeccable teamwork, often symbolize diligence, persistence, and communal harmony.
If an ant has recently made its presence known in your life, it might be a gentle nudge from the universe to embrace hard work, maintain perseverance, and value the power of unity.
Moreover, despite their diminutive size, ants can carry objects many times their weight. This incredible strength is a testament to the idea that we possess the inner fortitude to overcome obstacles, no matter how insurmountable they seem.
Additionally, ants operate within a sophisticated social structure, each playing its part to perfection. Their appearance can remind us of the importance of understanding our role within our community, contributing selflessly, and working towards the greater good.
Bees
When the buzzing of bees fills the air, there's more than just a hint of summer; there's a spiritual message waiting to be unearthed. Bees, in their tiny, industrious nature, are profound symbols of dedication, teamwork, and tireless pursuit of purpose.
If a bee makes its appearance known to you, consider it a gentle nudge toward understanding your own life's purpose and potential.
These little wonders of nature teach us the importance of community and cooperation. In their intricate dance, they communicate, collaborate, and contribute to the collective.
This can be a sign for you to strengthen communal bonds, nurture relationships, or even seek solace in the company of like-minded souls.
Moreover, bees are harbingers of abundance. They flit from flower to flower, ensuring life blooms in radiant hues and sweet nectars. Their presence might just hint at a time of prosperity and bounty drawing near you.
But beyond material lessons, bees delve deeper, asking us to trust in our power, be fearless in pursuit, and find harmony in life's frantic rhythm. Embrace the message of the bee, for in its delicate wings and determined buzz lies a universe of wisdom.
Turtle
When the humble turtle makes an appearance in your life, it's time to pause and reflect on the wisdom it embodies. Revered across cultures, the turtle stands as a symbol of patience, longevity, and resilience.
Its unhurried pace is a gentle reminder that life isn't always about racing to the finish line but cherishing each moment and embracing the journey itself.
With its protective shell, the turtle also encourages us to create personal boundaries and prioritize self-care. This does not mean shutting out the world but understanding when to retreat, rejuvenate, and then continue forward with renewed strength.
Just as the turtle carries its home on its back, you are reminded of the importance of grounding and feeling at home within yourself.
In many cultures, turtles are also connected with the primordial forces of creation, symbolizing the grounding element of Earth and the ever-expanding Universe. Their link to both land and water emphasizes balance, flexibility, and the ability to adapt.
Slug
A surprising messenger in the animal kingdom is the humble slug. At first glance, this small, slow-moving creature might not seem like a herald of profound spiritual insights, but delving deeper reveals its true essence.
The slug, with its steady pace and determination, teaches us the value of patience and resilience.
In many cultures, the slug's appearance is a reminder to take things slow, to appreciate the journey as much as the destination. It's a prompt to re-evaluate our personal pace and recognize that speed isn't always the key to success. Sometimes, persistent, steady progress leads us to our goals.
Beyond its pace, the slug's soft, malleable body offers another lesson. Without the protective shell that many of its cousins possess, the slug is vulnerable, yet it moves through the world with grace and tenacity.
This can serve as an analogy for us, encouraging vulnerability and authenticity in our interactions.